How it works
---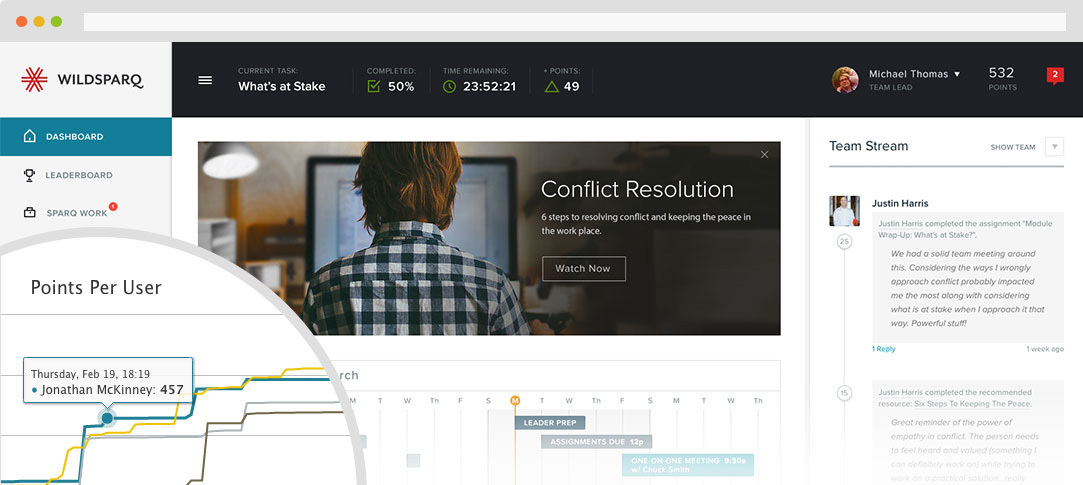 GROW YOUR BUSINESS WITH
WELL-EQUIPPED LEADERS
Developing leaders is hard. Most organizations realize the importance of developing their people, but don't have a clear and consistent strategy to do it well. That's where Wildsparq comes in. Wildsparq is the online leader development platform for your entire organization. Wildsparq will help you create a healthy culture and prepare your people for an ever-changing business landscape. All of this delivered through a software platform designed for a tech-driven world.
Grow Your Company by Investing in Leaders
Our clients are drawn to us because of our passion for developing people. The companies we serve desire a culture that drives results.