Chick-fil-A Owner Operators
Company Overview: Chick-fil-A was founded in 1946 by Truett Cathy and since has become a trusted brand offering a customer-centric environment focused on family values and great chicken sandwiches.  The brand has seen unprecedented growth over the last 10 years approaching the 12B dollar milestone as a debt free company. Individual Stores are seeing double digit growth year over year with top stores surpassing 12M dollars of annual sales.

Positions Placed: 100 + Various Executive and Director-Level Positions 
FireSeeds' Point of Contact: 75+ Local Owner/Operators
FireSeeds is an approved vendor with Chick-fil-A Corporate but is contracted by and works directly with individual Owner/Operators in various locations across the U.S.
In 2017 FireSeeds earned the privilege of becoming an approved recruiting vendor to be used by Owner/Operators across the brand. Since 2017, over 75 Owner/Operators have chosen FireSeeds as their recruiting partner to fill their top leadership positions. We have had the privilege of placing 100 plus Executive and Director-Level leaders in markets from California to New York, and most major cities in between. FireSeeds has become a leading provider of talent to help support the incredible growth Owner/Operators are experiencing within the brand.     
One of the biggest changes in the corporate scaling strategy has been to provide the opportunity for any Owner/Operator with qualifying results to pursue owning multiple restaurants, up to 3 stores. As Owner/Operators gain multi-location opportunities, their top leadership needs to double immediately as a 2nd store is opened. This motivates many Owner/Operators to build a true Executive level team to Operate what can become a $15M to $30M business.  
FireSeeds has become a trusted advisor for many Owner/Operators needing to recruit these Executive and Director-Level leaders.
OWNER OPERATOR TESTIMONIES
"My experience with FireSeeds was very professional, detailed and the process was clearly communicated from start to finish. My FireSeeds recruiter was a pleasure to work with and they never compromised on my standards. I would use them again!"
OWNER/OPERATOR, CFA AUDUBON CROSSINGS
"FireSeeds was a great choice for us when we needed a hard-to-find candidate. They gave us a timeframe and met it, communicated clearly during the search, and tailored the process to our specific needs. We will be using them again."
OWNER/OPERATOR, CFA WAKE FOREST
"The mission and values of FireSeeds align with Chick-fil-A so conversations with your recruiter are easy. Customer service has been amazing, prompt and professional. When you find a company with a similar mission and values as your own company to work with, it is a win. My recruiter was very personal, but also efficient at the same time. She was a great listener who really sought to understand what I was looking for and responded well to my feedback. Every scheduled call was on time and every email received had a quick response! I was pleased with the quality and variety of candidates I reviewed and the candidate profiles were well done so that I felt I already knew the candidate before I sat down for an interview. I feel like I wanted to really find the right candidate for my open position, and I liked that I was given time to think, guidance, and best practices throughout the interview process. It takes a great skill to not make a person feel rushed to make a decision but still keep the process going quickly."  
OWNER/OPERATOR, CFA KELLER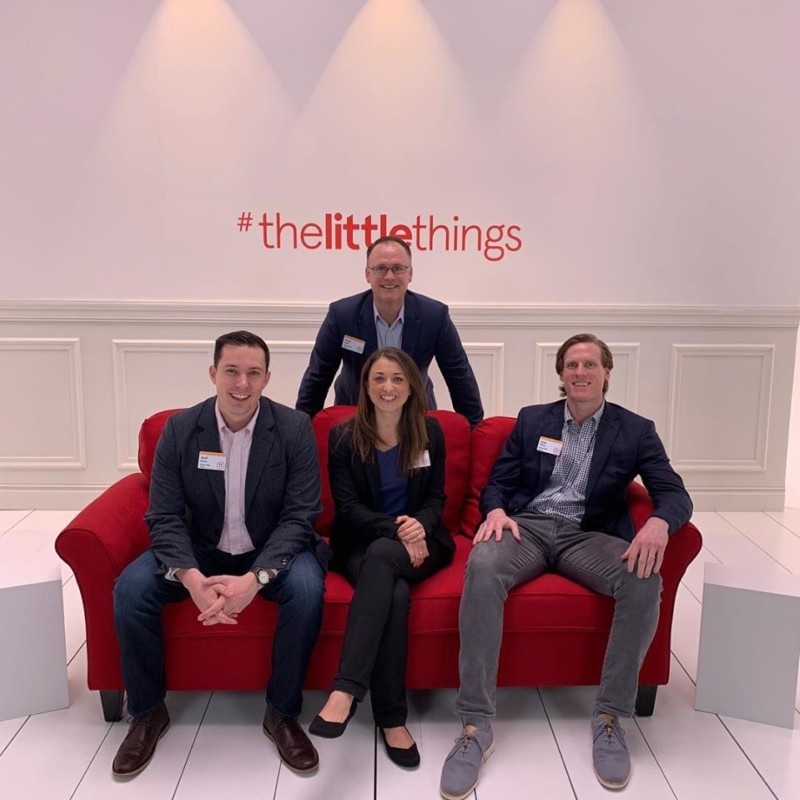 "FireSeeds has been a pleasure to work with. They recruit high caliber candidates that internal efforts and other recruiting companies haven't been able to produce."
OWNER/OPERATOR, CFA CHAMBERS & PARKER RD
"The FireSeeds team was amazing. They are truly experts at what they do. I know that my partnership with them will be a key driver in improving my team and my business in the years ahead."
OWNER/OPERATOR,CFA GREEN MOUNT COMMONS
Let FireSeeds Recruit Your Leaders
Our clients are drawn to us because of our passion for impacting people. The companies we serve desire to have a culture that leads to greatness.